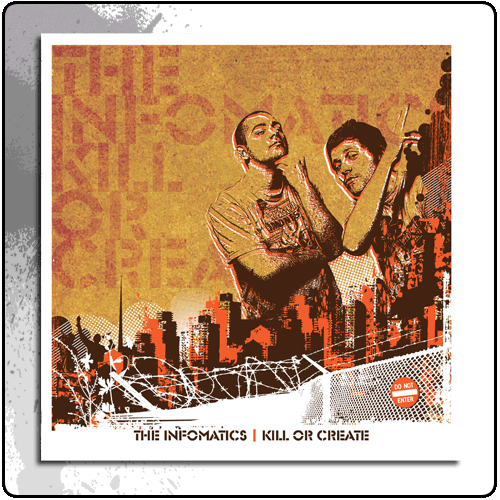 Do you like this item?
The Infomatics - Kill Or Create - CD
Customers Who Bought This Item Also Bought
Product Details for The Infomatics - Kill Or Create - CD
1) INTRO
2) WAKE UP
3) YOU'LL GET BY
4) IRISH TIMES
5) P.O.P
6) KILL OR CREATE
7) UNKNOWN INTERLUDE
8) TRUTH SPEAKERS
9) 13TH FLOOR
10) BACK TO FRONT
11) THE CHASE
12) COPPER CHOPPER
13) BAD NEWS
14) LOST SOUL

Hot Press Review

SPIKEY HIBERNO HOP SHOCK

The Infomatics' Kill Or Create sees them gatecrash the charmed circle of credible Irish hip hop. Indeed, 'hip hop' seems a paltry tag for music that grinds together rap, soul, jazz and reggae in a pestle of inspired creativity. Whats more, The Infomatics achieve the oft talked about, seldom delivered, hip hop feat of 'keeping it real'. You'll find no self-aggrandising here, no bulshit, no bluster, just real voices and a determination to address issues of relevance.


More Items from The Infomatics