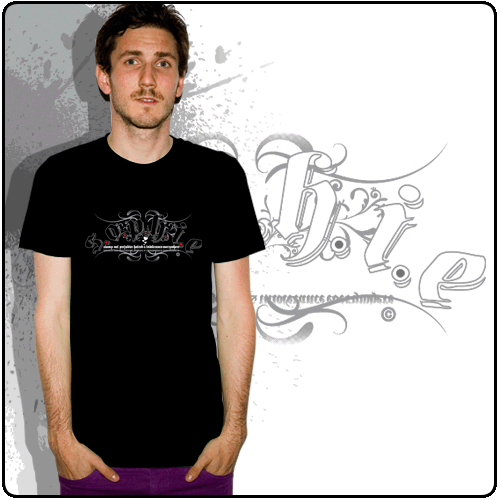 Select Product Size
Price: $20.00
Approximate dispatch time: 2-14 Days
Do you like this item?
Sophie Lancaster - Logo T Shirt - T-Shirt
Customers Who Bought This Item Also Bought
Product Details for Sophie Lancaster - Logo T Shirt - T-Shirt
Design reads "Stamp Out Prejudice, Hatred & Intolerance Everywhere"


All profits from the sale of this item go direct to the Sophie Lancaster Trust.


This product is ethically made, 100% organic and carbon neutral. Wash at 30 degrees instead of 40 and hang to dry to further conserve energy.


Available in female and male sizes. Thanks for supporting the S.O.P.H.I.E campaign, together we can make a difference.



Please note, this brand of ethical T shirts are larger than usual in female sizes. Therefore, please use the following size guide when ordering a female shirt:



CENTIMETRES:
GS – 88cm
GM – 96cm
GL - 100cm
GXL - 104cm



INCHES:
GS – 34"
GM – 38"
GL - 40"
GXL - 41"



These measurements are taken all the way round the shirts.
More Items from Sophie Lancaster
T-SHIRTS