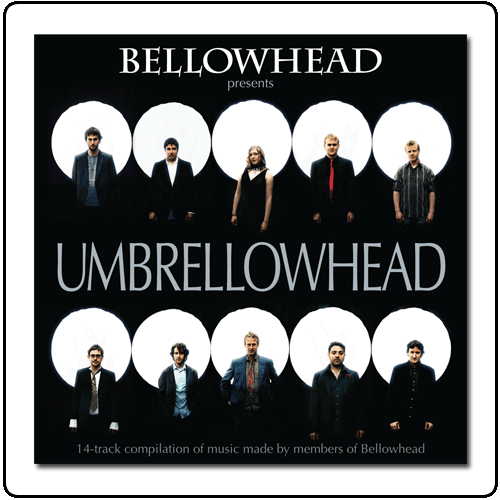 Do you like this item?
Bellowhead - Umbrellowhead - CD
Customers Who Bought This Item Also Bought
Product Details for Bellowhead - Umbrellowhead - CD
2009

1. Bellowhead - Unclothed Nocturnal Manuscript Crisis
2. Chavo - Ganka's Song (Gankino)
3. Rachael McShane - The Fisherman
4. Pete Flood - Master Kilby
5. Belshazzar's Feast - Rondo a la Turkey incl. Rondo a la
6. Benji Kirkpatrick - Wallbreaker
7. Jon Boden - Beating The Bounds
8. Setsubun Bean Unit - Gujo Ondo
9. Justin Thurgur - The Beginning
10. Faustus - The New Deserter
11 Hannah James & Sam Sweeney - Gaol Song
12. Spiers & Boden - Tom Padget
12. Farmyard Animals Trio - Marunouchi
13. The Choir Of Christ Church Cathedral, Dublin - Psalm 143

Umbrellowhead is a collection of songs from individual members of the mighty musical juggeranault, Bellowhead. Remarkably, when this multi-award winning collective are not busy touring the world, recording as Bellowhead or appearing in a myriad of musical projects as Band in Residence at London's Southbank Centre, the 11 band members also find time to explore a range of individual projects. From marimba to fiddle, from the Balkans to Bangladesh and onwards to Japan, some of the staggering range of influences of this accomplished and original group are revealed in this latest album.

More Items from Bellowhead