Alter Bridge Blackbird - Double 180g Vinyl - Double Vinyl
- Price: $39.99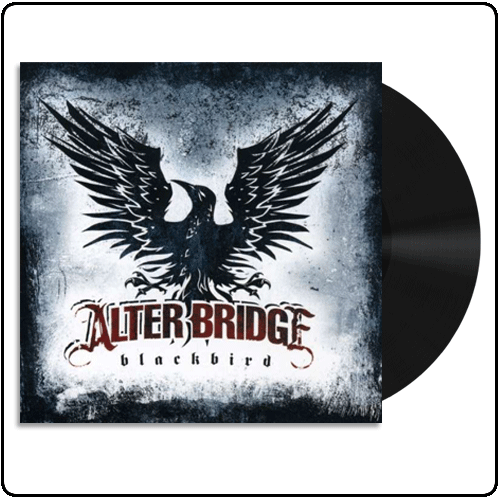 Select Product Size
Price: $39.99
Approximate dispatch time: 2-14 Days
You may also be interested in

Do you like this item?
Alter Bridge - Blackbird - Double 180g Vinyl - Double Vinyl
Customers Who Bought This Item Also Bought
Product Details for Alter Bridge - Blackbird - Double 180g Vinyl - Double Vinyl
Track list

Side 1
1.Ties That Bind
2.Come To Life
3.Brand New Start
4.Buried Alive
5.Coming Home

Side 2
1.Before Tomorrow Comes
2.Rise Today
3.Blackbird
4.One By One

Side 3
1.Watch Over You
2.Break Me Down
3.White Knuckles
4.Wayward One

Side 4 ETCHED

2007's Blackbird marked the creative (and commercial) launch of Alter Bridge, the follow-up project to Rock radio's favourite Creed. After Creed's demise Mark Tremonti, Scott Phillips and Brian Marshall teamed up with singer Myles Kennedy, and formed Alter Bridge as an outlet for their creative energy. Kennedy contributed a considerable amount to the overall song writing process of Blackbird, which resulted in a heavy, groovy and aggressive album. Alternating acoustic interludes and hard-hitting choruses, the band's new found song writing freedom resulted in a fresh start for this Florida based Rock band.

The D-side contains a beautiful etched artwork

- must be seen to believe!

FIRST VINYL ISSUE EVER!



More Items from Alter Bridge